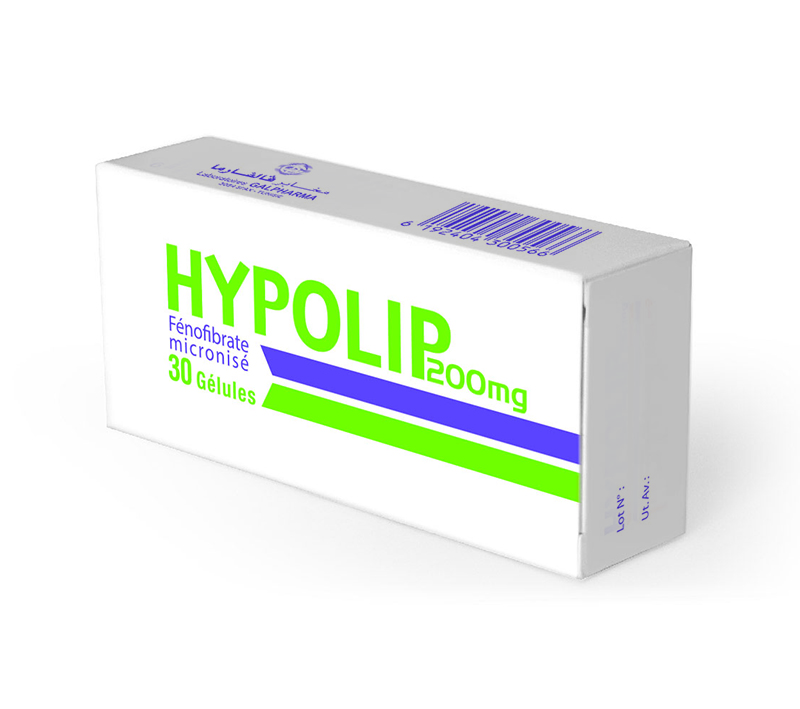 Pharmacological Class
Hypolip is a hypolipidemic agent (hypocholesterolaemia and hypotriglyceridaemic) of fibrates family.
Indications
HYPOLIP is used as a supplement to an adapted diet and other non-pharmacological measures (Such as exercise, weight loss) in the following cases :
Treatment of severe hypertriglyceridemia associated or not with a low level of HDL-cholesterol.
Mixed hyperlipidaemia when a statin is contra-indicated or not tolerated.
Hyperlipidaemia in patients with high cardiovascular risk, in association with a statin when levels of triglycerides and HDL-cholesterol are not adequately controlled.
Therapeutic area
Alphaglucosidase inhibitor + Metabolism and Nutrition