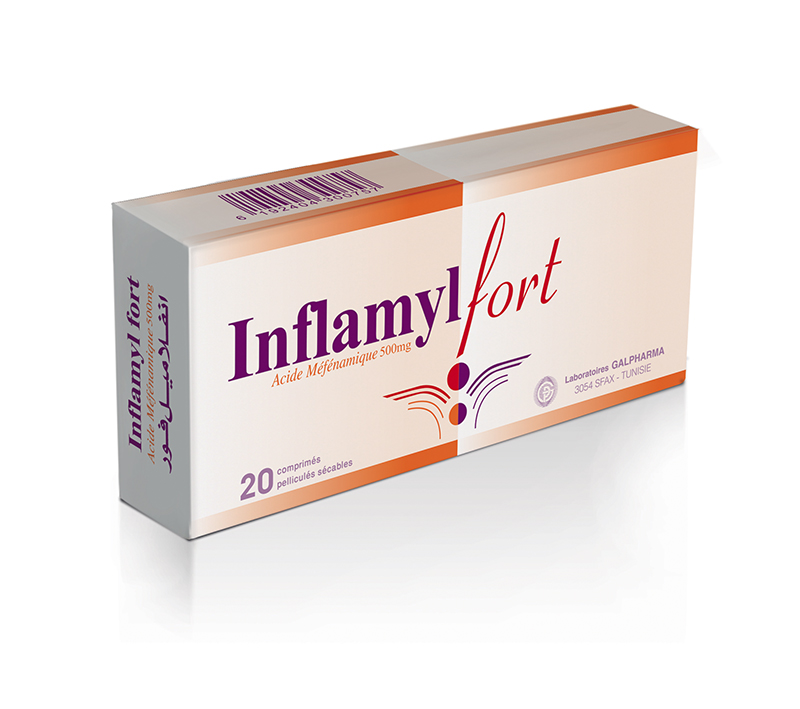 Pharmacological Class
Mefenamic acid is a non-steroidal anti-inflammatory drug of the fenamates family having 3 properties: analgesic, antipyretic and anti-inflammatory.
Indications
250 mg/500 mg capsules : The blocking of the synthesis of prostaglandins makes it possible for INFLAMYL Capsule and Tablet to be particularly indicated in adult and children above 12 years of age in :
Symptomatic treatment of painful affection (Painful menstruation, dental pain, fever of diverse origins...).
Pain of the locomotor system (rheumatism pain, post-traumatic and postoperative pains).
Febrile state in infectious diseases and ENT affections.
Therapeutic area
Anti-Inflamatories