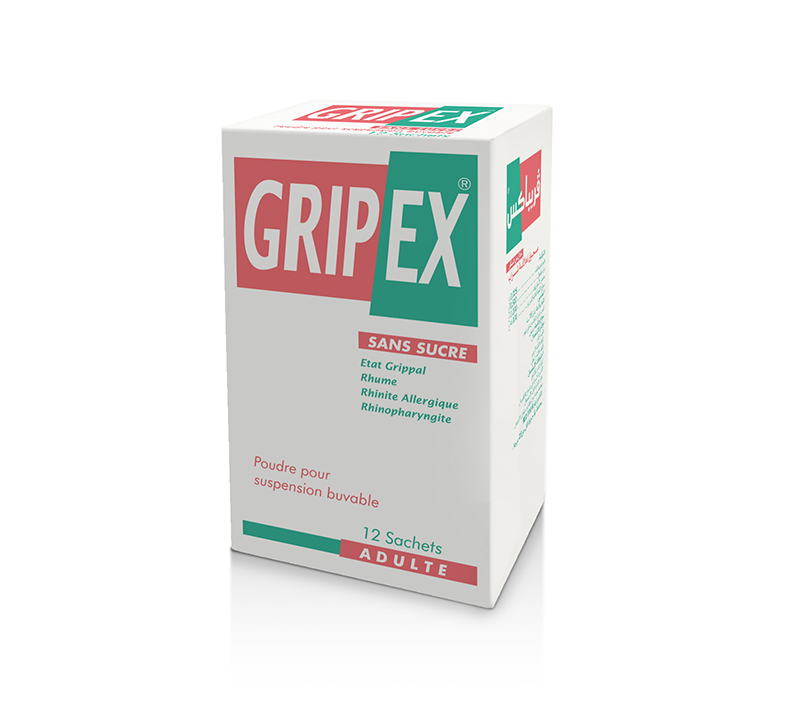 Pharmacological Class
Gripex acts by 3 actives substances having 3 pharmacological actions level :
Pheniramin maleate : Anti histaminic action.
Paracetamol : Analgesic, antipyretic.
Ascorbic Acid: A stimulating effect and compensation in ascorbic acid of the organism.
Indications
Gripex is recommended in the symptomatic treatment of influenza, allergic rhinitis, fever and rhino pharyngeal affections at adults and Childs more than 6 years.
API
Acide Ascorbique + Paracetamol + Pheniramine
Therapeutic area
Anti-Flu
Forms
Granules for oral suspension
Presentation
B/12 Sachets