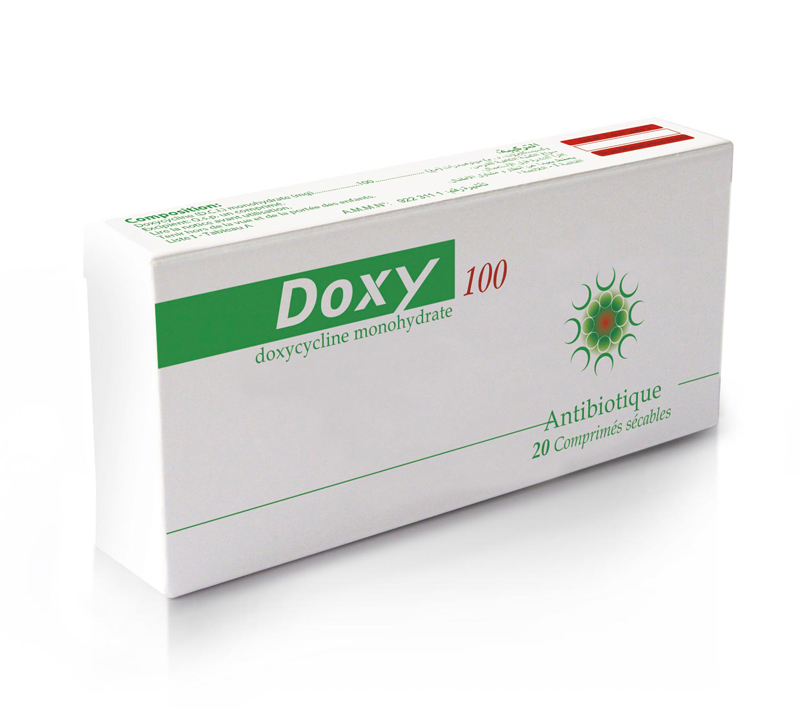 Pharmacological Class
Antibacterial for systemic use. Doxycycline is an antibiotic of the tetracycline family.
Indications
Limited to the following infections:
Brucellosis, pasteurellosis, rickettsioses, coxiella burnetii (Q fever), gonorrhea, cholera.
Chlamydial pulmonary, genito-urinary and ophthalmic infections.
Pulmonaryinfections, genito-urinary mycoplasma.
ORL and bronchopulmonary infections with Haemophilus influenzae, in particular acute exacerbations of chronic bronchitis :
Pulmonary infections, genitourinary mycoplasma.
Treponemes(in syphilis, tetracyclines are indicated only in case of allergy to betalactams).acerbations of chronic bronchitis.
Spirochetes (Lyme disease, leptospirosis).
Medium and severeinflammatory acne, and inflammatory component of mixed acne.
Rosaceain its cutaneous or ocular manifestations. Particular situations :
Post-exposure prophylactic and curative treatment of anthrax.
Therapeutic area
Infectiology